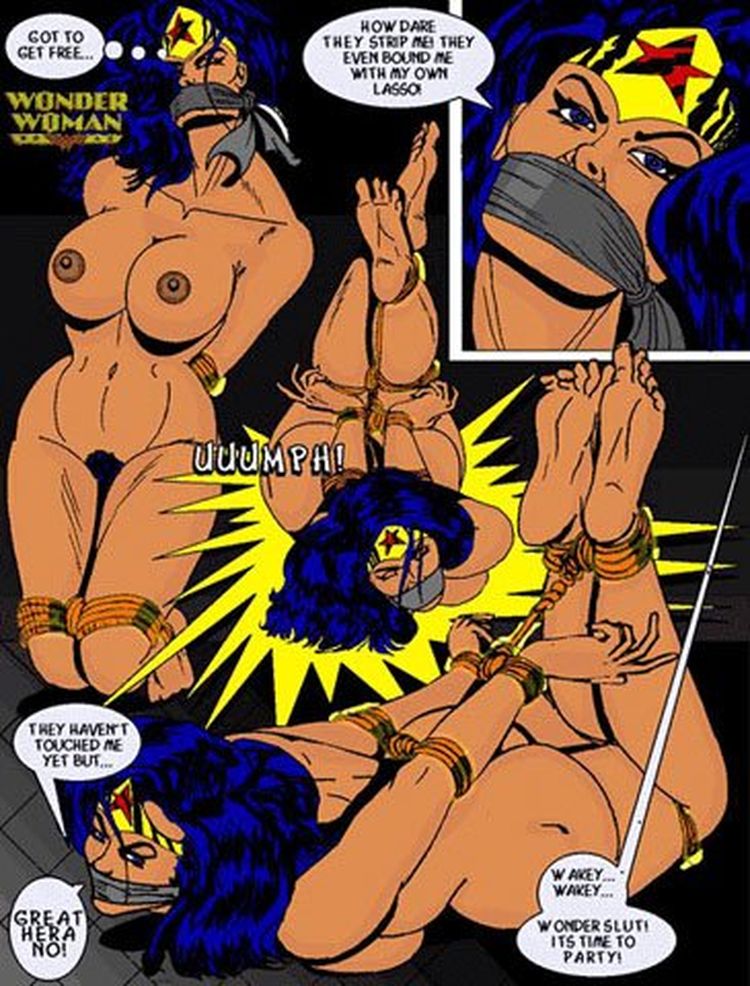 In this issue, Darkseid kidnaps Diana from Themyscira and takes her to his homeworld, Apokolips. The whole messy lot of it, not just the very start? Her kidnapper got ahold of her lasso and even Wonder Woman is no match for her own lasso. Now there is nothing wrong with crying, but there is something wrong with whining. And so we've come to the final binding and shameful image of Wonder Woman.
Out of context, this panel looks like Wonder Woman is kissing Nightwing than getting punched by Batman which looks embarrassing for Diana.
wonder woman tied up
Wonder Woman long post history comic book history. I am very strong. Paula uses her hypnotic laser contacts to take out Wonder Woman so she can have Steve to herself. She jousted on a giant battle-kangaroo, and, like all Amazons, enjoyed deflecting bullets with her bracelets. Also, pay attention to the opening credits. Nothing says shameful like marrying a monster.